January 18th, 2009
Downright brutal cold has engulfed the U.P. have the past week or so-high temps have been in the low single digits.  Needless to say when it is this cold it is virtually impossible to do any type or fishing other than the kind that is done through a round hole in the ice!  This Winter has so far been the coldest Winter I have seen here in the U.P.-lakes have around 12-20 inches of ice currently on them. Don't bother parking your truck in the parking lot, plenty of ice to drive right across the lake to your fishing hole! At this point last year we had about half that amount of ice-snowfall is also up & Lk Superior water levels have increased dramatically.  This is going to provide for a year of fantastic water levels!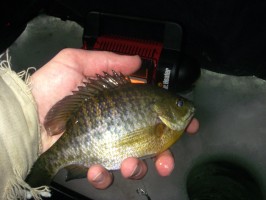 The cold weather helps out with some motivation to sit down @ the fly tying desk also.  It is way to hard to sit @ the vise when you know you could be fishing when it is nice out.  So instead of looking in your fly box two days before you head out for your Spring Steelhead trip, take a look now while it is sub zero outside- pour yourself a nice quality beer & sit back to tie a few patterns up!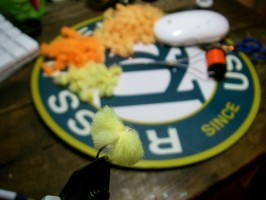 Before you know it Spring will be here-why not take the trip up to the Upper Peninsula- wild Lk Superior Steelhead, waterfalls, technical pocket water nymphing, & non combat style Steelheading.
Yes- it does exist here in Michigan!