January 12th, 2011 at 9:40 pm
A few warmer days as of lately has made for some better angling conditions here across the Upper Peninsula-not to fear, the snow & wind is back in the forecast now :) Steelhead have been found in their typical low lying slow waters areas that they frequent this time of the Winter. Steelhead don't come easy this time of year in the U.P., a nice reward to the angler willing to put in the time.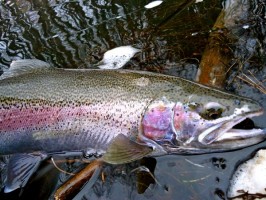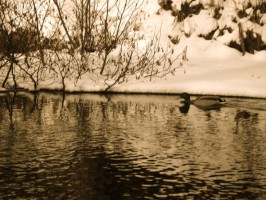 Ol' Redcheeks- Ol man Winters blessing to the angler.
http://marquetteflyfishing.blogspot.com/2011/01/born-in-da-up.html